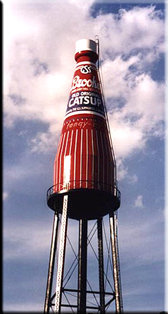 ---

Top Tier Partners: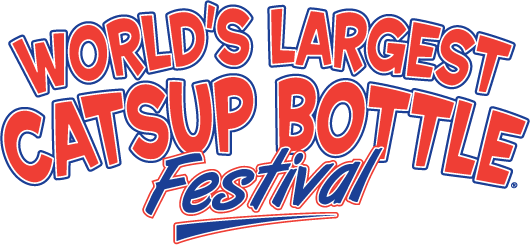 * Sunday, July 13, 2014 *
* Collinsville, Illinois *


---

The 16th Annual Brooks® World's Largest Catsup Bottle® Festival Birthday Party & Car Show will be held

Sunday, July 13, 2014,

from 10:00 am to 5:00 pm on the grounds of American Legion Post 365 (1022 Vandalia on Route 159) in Collinsville, Illinois.
Save the date and we will post more info soon!



---
Click here for the 2013 Photo Gallery and click here for the list of game and contest winners!
Be sure to sign up for our free
Catsup Bottle Fan Club emailing list so you don't miss any updates or big announcements!
---

•

Looking to purchase Brooks rich & tangy ketchup?
Click the Brooks sponsorship partner logo or this link right here:
www.brookscatsup.com


Visit our friends:

The Official World's Largest Catsup Bottle® Web Site at
www.catsupbottle.com

The C.I.A. "Cruzin' In Antiques" Classic Car Club at
www.theciacarclub.com


Follow the World's Largest Catsup Bottle on Facebook & Twitter:



Custom Search





• Home • Sign Up • Archive • Car Show • Directions • Events • Pageant • Sponsorship •
• Vendors • Volunteer • Contact • Legal •